Welcome to ActionCOACH Loughborough from our MD Matt Bull
Hello and welcome to ActionCOACH Loughborough. Our mission here is simple, to give you the support, guidance and education you need to achieve everything you dream of.
Your passion for your business combined with our expertise in business coaching and the wealth of knowledge in the ActionCOACH system of sales and marketing, team building, customer service, systems and business support is the perfect combination to give you the results you deserve.
We help business owners just like you to realise your full potential; creating sustainable, profitable growth and helping you to enjoy the freedom to live your dreams.
So, whether you are a start-up, a growing business, looking to retire or just want to share your journey with other business owners, our team are here for you – let's explore some of our membership options and find out more about what our members achieve and together we can find the right option for you.
As part of our commitment to supporting business owners in and around Loughborough, we are pleased to offer 30 minute Free discovery sessions to get you started on your journey simply click the link below.
Matthew Bull – MD ActionCOACH Loughborough
---
Member Success Stories
Find out more about the impact we have on our members, in business and in life!
Sue Leadbeater
"I've got a lot more clarity and direction on a day-to-day basis"
---
Dipun Gandhi
"I've had more time to start planning life."
---
Simon Barrs
"I now work on the business instead of in the business."
---
Anna Barker
"I feel more confident in my business."
---
Sean Pell
"It has Improved the business and everyone else within the business."
---
Dean James
"I understand what I need to do." 
---
Being A Member Of ActionCOACH Loughborough
Becoming a member of the ActionCOACH Loughborough community is not just about wanting to grow your business, it is about becoming part of a movement of like-minded individuals who are all passionate about getting their business to deliver them the lifestyle they want.
All of our membership packages are created based on the feedback we receive from business owners about the challenges they face and the support they need. From support to inspire continued learning with our BookCLUB membership, to planning programmes designed to give clarity on the way forward with our GrowthCLUB membership, and focussed business growth coaching with our 121 Coaching memberships, we are confident we have the right package for you to support your business and personal growth.
Throughout our website you will be able to learn more about the successes our members have achieved with us, find out more about the membership options we have available and also engage with our resources and sign-up for the events we run to support the Loughborough business community.
We hope you enjoy finding out more about what we do for business owners just like you, and if you have any questions or queries please drop us a line or fill in the contact form. And remember, all visitors to our website are offered a complimentary coaching session with our MD Matt Bull, simply click on the link to be taken direct to his calendar to book your slot.
---
Membership Options
Our membership options are designed to support any business of any size, with a focus on community, education and results
GrowthCLUB 90 Day Planning Membership –  create the roadmap to your success!
GrowthCLUB is your 90-day business plan workshop held in an exclusive venue in Leicestershire
We will inspire and assist you to build a step-by-step, practical and tailor-made business growth strategy for the next 90 days
Share experiences and challenges with other business owners
Leave feeling more confident and clear about the next steps for you and your business.
---
One-to-One Coaching Membership – exclusive coaching to deliver business and personal success
One-to-one coaching accelerates results, makes a real difference to your lifestyle and adds value to your business all at the same time
Enjoy the benefits and support of being part of the ActionCOACH Loughborough community
Access and invitations to exclusive events
GrowthCLUB membership included
---
ProfitCLUB Membership – Build your knowledge. Build your business network. Build your business.
ProfitCLUB is our business networking group where like-minded business owners can interact with their peers and build strategic alliances.
You will learn from each other, discuss business plans, successes and challenges
GrowthCLUB Membership included
Quarterly 121 Coaching session with your coach included
---
BookCLUB Membership – Continued learning and accountability programme
Great opportunity to learn and network with other businesses
Receive a book a month and attend the monthly online seminar to review key learnings
You will learn the secrets of success and receive coaching from the world's number one business coaching company.
Our goal is to help business owners gain the skills, confidence and beliefs that they need to get their good business' and make them great!
---
Ready to achieve personal and business success?
Book a call today to learn more about our membership options and which one is right for you!
Business Growth Events
Upcoming Events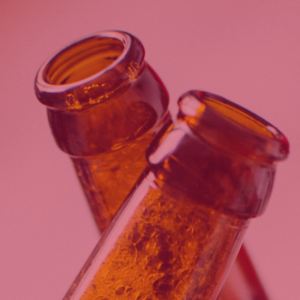 BUSINESS AND BEERS
Business and Beers 18th August 2022 @5PM  Location: Peter's Pizzeria 17-18 Baxter Gate, Loughborough LE11 1TG Business and Beers night is back! The perfect event for a relaxed evening of fantastic networking, food and drink. Enjoy your first drink on us and grab a few slices of pizza provided by our friends at Peter Pizza…
Business and Beers
Networking Event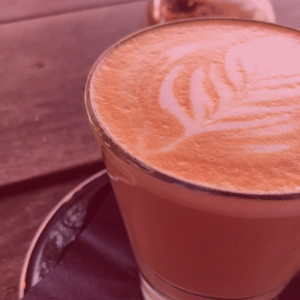 BUSINESS AND BREAKFAST
Business and Breakfast Location: Public, Frederick Street, Loughborough LE11 3AE, UK ActionCOACH Loughborough has a great reputation for hosting some brilliant networking events and Business and Breakfast is on of them. Enjoy meeting like-minded business owners, solopreneurs and create meaningful relationships with them. Loughborough has many local business owners but not enough networking events so…
Business and Breakfast
Seminar
View the full business events calendar
Ready to achieve personal and business success?
Now is the time to make more profit, spend more time with your family and have a team that win on their own.